Gif animated searchable emoticons for your  chat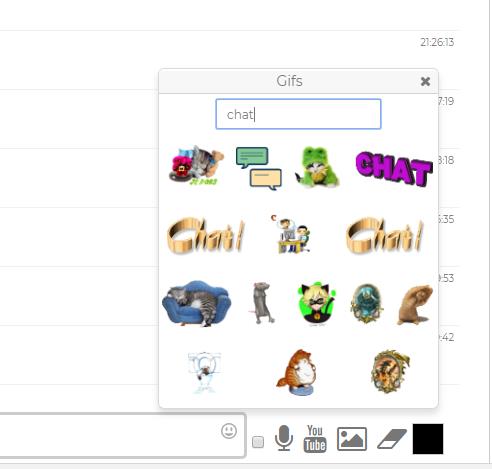 New exciting feature: search and add GIFs from GIFY services: Millions of ready to go animated gifs are waiting for you: so make your chat even funnier than before.
Just type in the keyword and you will get millions of ready to use GIFs.
You will be able to add as many emoticons you want into your chat.