Audio chat
New feature for html5-chat: audio only.
You can now choose between audio and video (default) and audio only.
To enable audio only mode, go to your chatadmin panel -> config ->webcam and choose audio only in the selection list as shown below: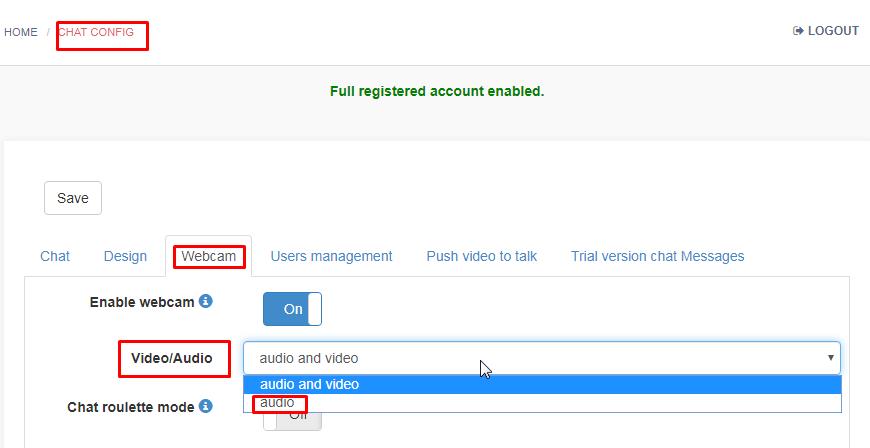 This allow to run the chat as audio only and chat will not have access to your webcam.
You can now disable webcam as well
Besides in audio+video mode, you can now disable your webcam and keep audio only.
Switch off the camera with the camera toggle switch button: